About Our School

Vision
Our vision is to disrupt inequitable systems and create access and opportunity for all learners.
Mission
Our mission is to prepare students for post-secondary success by creating a learning environment that provides whole-person support and career and college opportunities.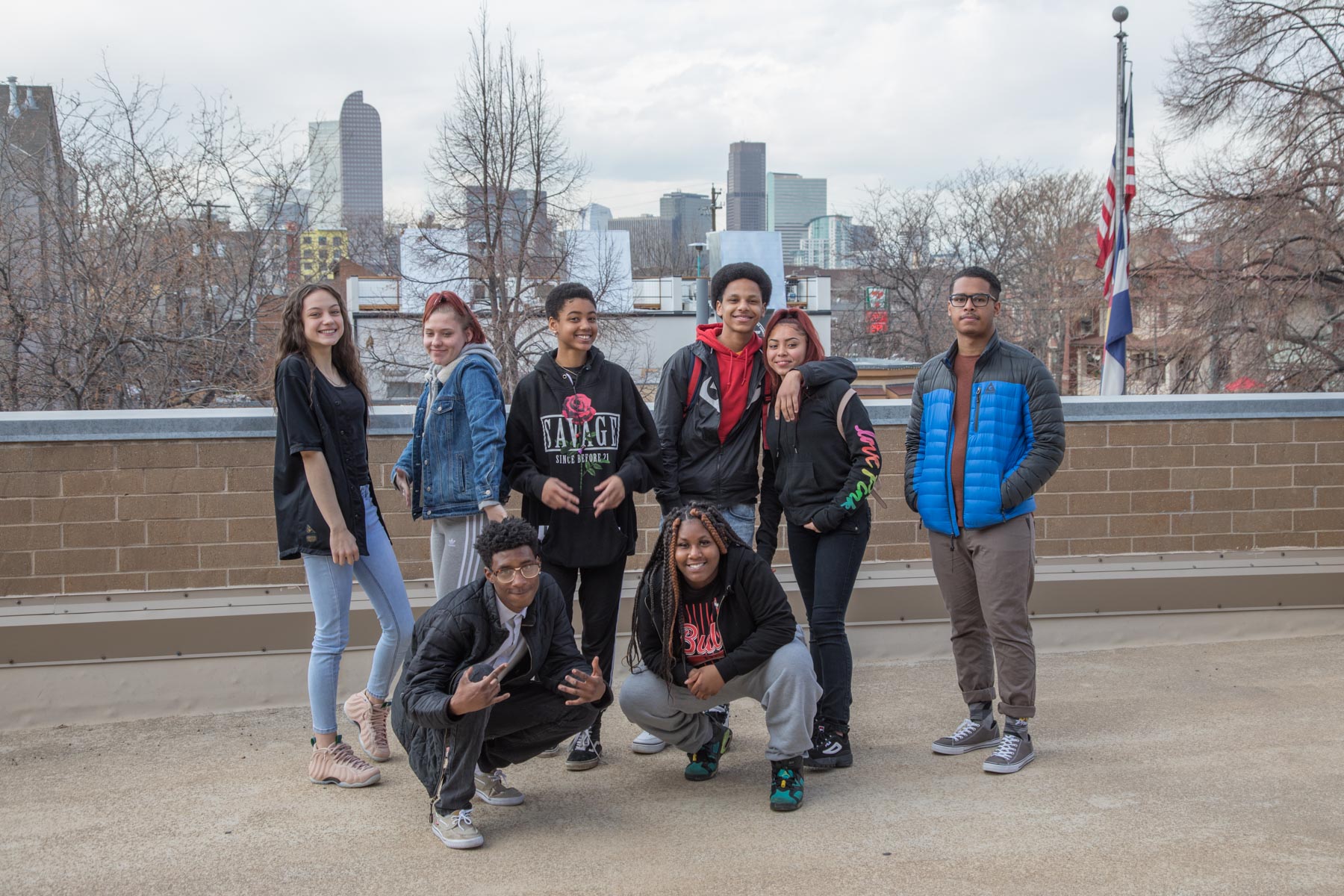 Information
Denver Center for 21st Century Learning (DC-21) is a Multiple Pathway, middle and high school, within Denver Public Schools serving students in grades 6 through 12. DC-21 provides a variety of structured academic opportunities for students to achieve their goal for high school graduation and post-secondary success.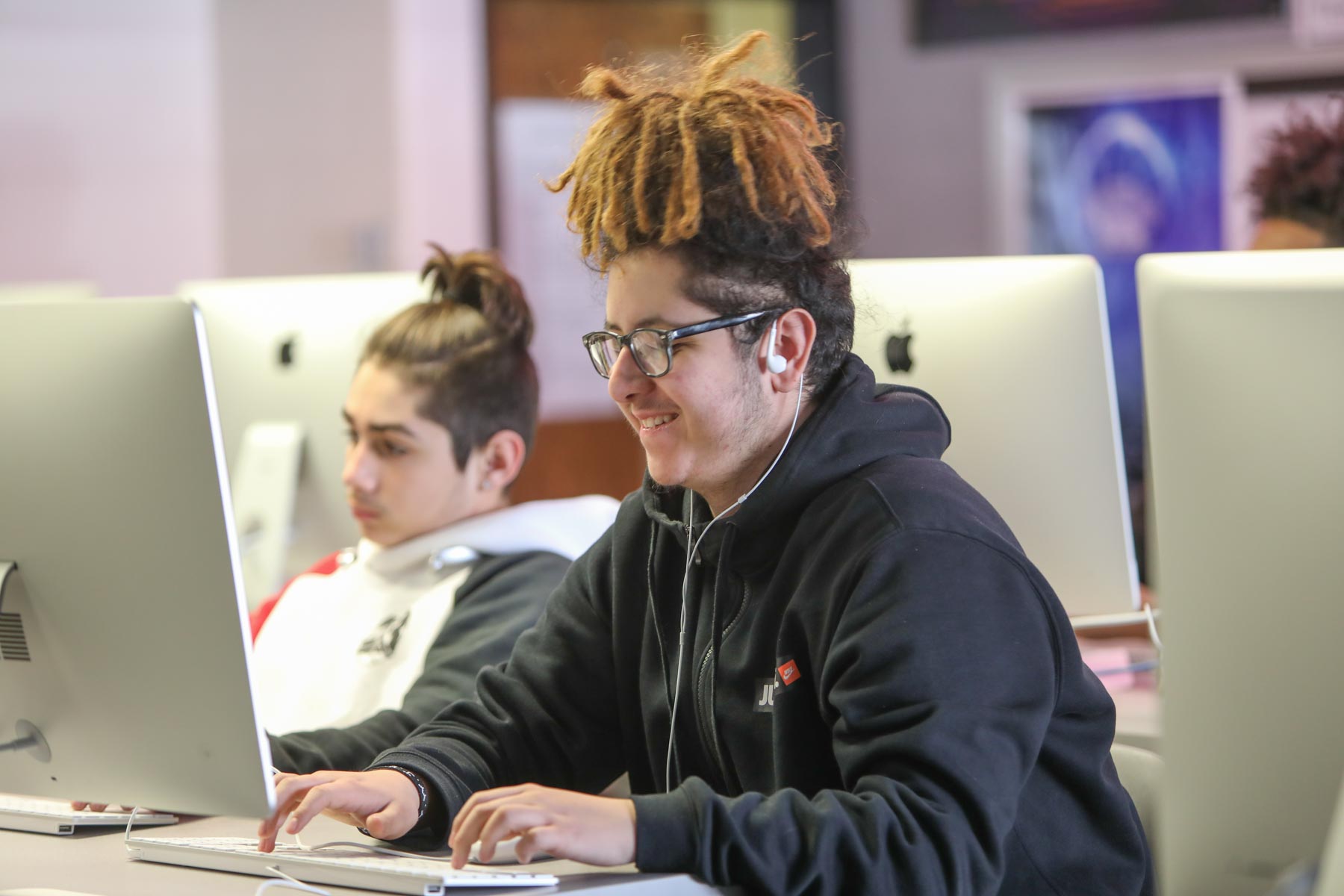 Providing a highly supportive, relationship-oriented educational environment is fundamental to our school's mission and vision. Both our middle and high school offer a small school setting and individualized support. Our high school offers an accelerated credit earning or credit recovery model for students that have fallen behind or for students that want to get ahead on their post-secondary plans.
Students are accepted through interview only and must demonstrate a renewed commitment to their education. DC-21 registration is available to students via school/community referral or by self-referral through our online interest form or call.
High School
Our High School has approximately 200 students (may vary based on annual enrollment).
DC-21 high school offers the following programs and supports:
Academic Supports

15:1 student-teacher ratio
Teacher supported hands-on project-based curriculum
Mastery/Competency based learning
Flexible scheduling
Credit recovery and credit acceleration
Multilingual education supports
Special education services ranging from supports provided in a general education classroom to mild to moderate disabilities center
Career and College Success

Career and College Center
Career and Technical Education Programs (Business, Technology, and Education)
Concurrent enrollment (on-site, on-campus with college partners, and virtual)
ASCENT program
Work Based Learning opportunities (internships, apprenticeship)
CLEP/Accuplacer Test Center
Social Emotional Learning and Supports

Low School counselor-student ratios
Restorative practices
Social-emotional learning in classes
On-site community therapists
Drug and Alcohol education and counseling
Community Partnerships

AmeriCorps
Caring for Denver
Girls Inc.
GRASP
Improv Alchemy
Maria Droste Counseling Center
Project Pave
Youth on Record
Vive Wellness
Middle School
Denver Center for 21st Learning Middle School provides a unique environment where 6-8th grade students can learn and grow in a safe, structured, and active setting.
Students are placed into groups of no more than six based on their grade level and various other factors in order to ensure the highest level of possible growth and success for each student while meeting their academic, social, and behavioral needs. Students attend all of their core classes (stations), which are 30 minutes each, with their small groups. Every 30 minutes music plays signaling that it is time to rotate to the next station.
All students are provided an additional hour of math instruction with Denver Math Fellows aimed at teaching students at their ability level and filling learning gaps and 45 minutes of daily multilingual education support.
In addition to traditional core classes all students take physical education, computer science, mindfulness, comprehensive health, and an improv theater class for their electives.
All students have a weekly contract. The contracts are leveled and students earn points for work and behavior, which determine their contract level (green, yellow, white, or red). Students' contract level determines which privileges they have earned.